Nigerian actress, singer, songwriter and humanitarian Tonto Charity Dikeh has no apologies to make for undergoing cosmetic surgery.
Taking to her Instagram account to reveal photos of her body before and after surgery, Dikeh stated that she takes pride in the procedure.
Touted as one of the curviest Nollywood actresses, and perhaps the only A-lister who unapologetically celebrates going under the knife to achieve the 'perfect' voluptuous look, Dikeh shaded critics as nonstarters.
"Where are the aproko's that said surgery is not good ooo?" posted Dikeh, "May my old body be your portion m, rolling eyes… (if I slap you? Your eyes will shift) #ProudlyAcosmeticsurgerybaby #ConfidentandProud #teamIsurgery #Isurgery #Cokebottlebody."
Speaking to the BBC in 2019, she disclosed that she has lost count as to how many times she has surgically altered her initial figure.
"I don't know, I can't tell you how many. Maybe I'll be going for my third one. I want to do my breasts and touch up my belly as well," she said.
Dikeh narrated that she was conscious of her tummy and that it lit a spark that led to the tweaked hourglass transformation.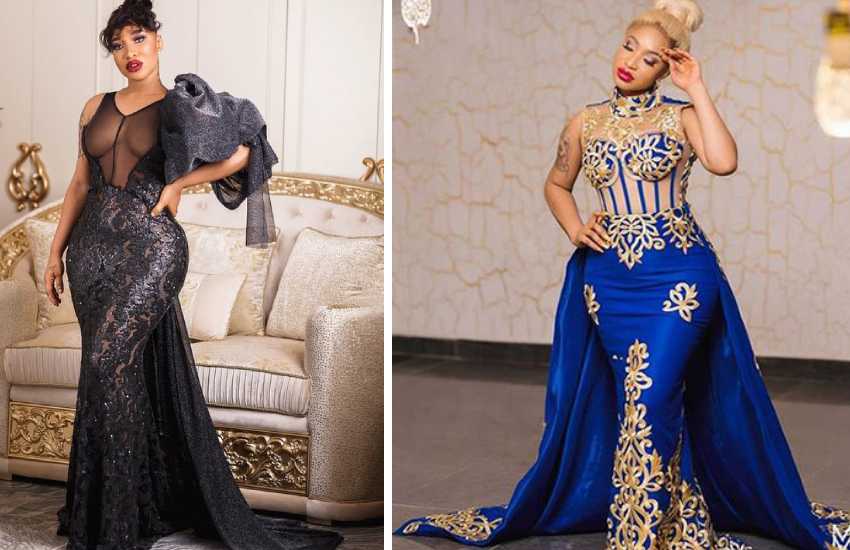 "The major thing I disliked about my body before was my tummy. It was so big, and I love to put on high waist cloths. So, when I dress up the dress would be folding because of my big tummy.
"But since I did my butt surgery, my confidence has increased. I no longer put on my clothes at home; even people at home are tired of me. I'm always happy with my new look", she said
Now that her hips are wider and fuller unlike before, she admitted to consciously choosing to openly flaunt her look without a care in the world as critics would still find fault anyway.
"Men run after butts too much; once you have a big butt that's how they would be running after you like something else. Who doesn't know before that I have a good shape; if I don't flaunt it now people would still criticize me so why don't I just flaunt it?"
She at the same time took a swing at naysayers, accusing them of hiding behind cultures to dictate how women should feel, look and behave.
"Based on African mentality, people still haven't come to terms with butt surgery. But why would I be ashamed to say I did butt surgery? I have broken away from that stereotyped norm that African women need to be silent about some things about their body."